In the heart of Palm Beach County!
That's right - we are 15 minutes or less from any major route or mode of transportation available!
LGW mediaworks Studio is a versatile, affordable, space for small-to-medium scale productions to take flight. We are close to everything without the traffic congestion found in downtown West Palm Beach. We are convenient to Palm Beach International Airport (5 minute drive), Brightline high-speed rail and Tri-Rail (5-7 minutes), I-95 ( less than 5 minutes) and Florida's Turnpike (less than 15 minutes).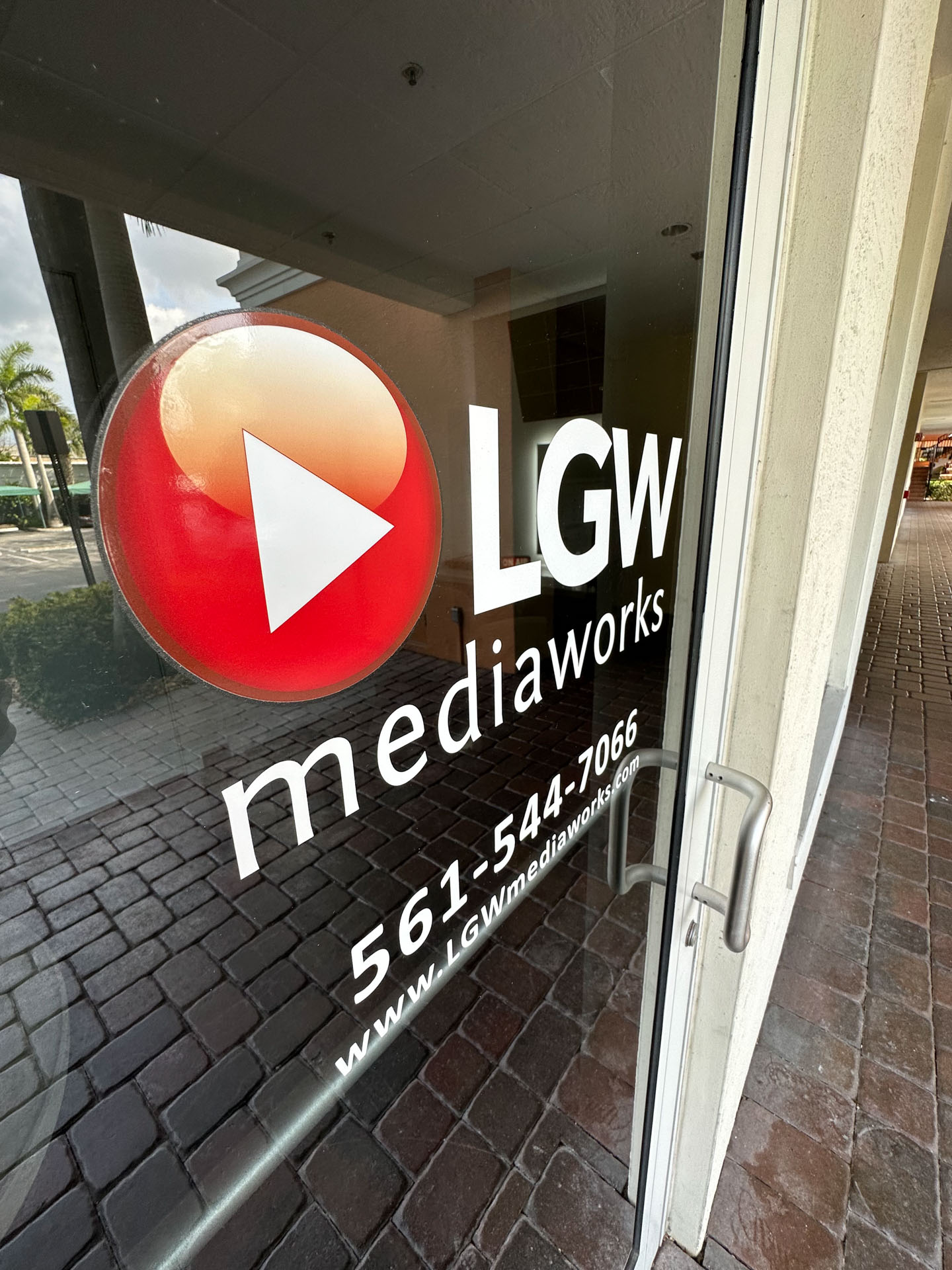 Constructed with flexibility in mind!
The studio features a cyclorama curtain system with 270-degrees of green screen, black out or white space. In addition to the cyclorama curtains, the studio also features three semi-permanent sets on alternating walls: a stylish, yet homey set, an office/professional set and a 3rd open, customizable space with the option for translucent film backgrounds - using natural light through large windows to place the talent virtually anywhere with a view to match.
All of these spaces were constructed with flexibility in mind: you can customize the background decor - fill the shelving and walls with artwork, personal items or corporate promotional fare.
LED studio lighting throughout keeps talent and guests cool and comfortable, and RGB lights with an infinite number of color combinations and special lighting effects are also part of the package.
Separate control room and green room!
LGW mediaworks Studio also features a comfortable, completely separate green room with a hair & makeup station and remote studio monitoring, as well as a control room where clients can take a more active role in the production when desired, but without interfering with the live production happening on the studio floor.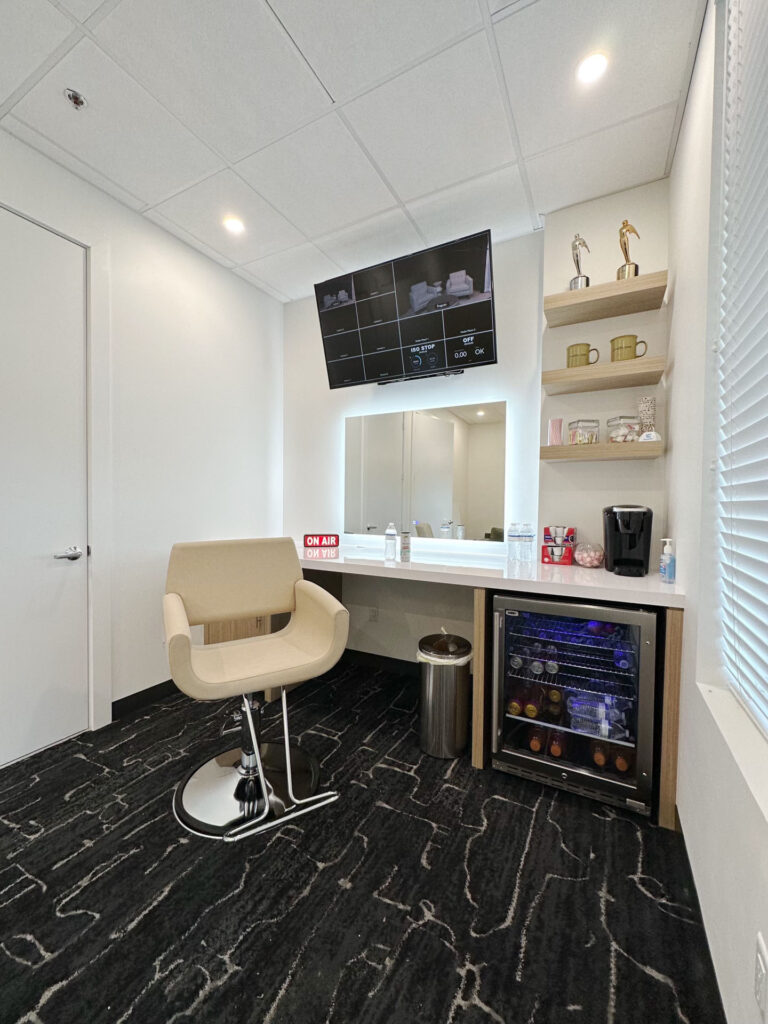 We enjoy collaborating with our professional colleagues from other companies, broadcast outlets and advertising agencies to produce great content - bring your own crew for short-term studio needs or smaller jobs that would not require a full stage. Using LGW mediaworks Studio gives you more flexibility in scheduling and the ability to provide more value to your clients.
Your very own "Studio B" whenever you need it!